If you put the missing pieces together, the puzzle becomes clearer. So that's exactly what Indy, HD Consultant at TriHD, did. A bridge between teams, a lot of knowledge sharing and learning, improving processes, discovering new systems and putting a smile on other people's faces.
She took the plunge, focused on her ambitions and never let go of the steering wheel during this journey. Have a read and learn all about Indy's growth story! 🌱
In a nutshell
Indy on her growth path from recruiter to hard HR
Taking a brave step out of your comfort zone
The next steps as an HD consultant
About Indy
Meet Indy. A social butterfly who first started economic studies, but soon realized she had a passion for Human Development. Indy made a switch to Human Resources studies and got a student job in that exact field to further emerge herself into the world of HR.
"I first got in touch with TriHD while visiting a job fair and was convinced from the start that I should go for consulting in order to acquire knowledge in all HR-related areas." After some introductory interviews, Indy got on board as one of the first TriHD consultants.
"Even before I started, it was clear to me that TriHD thinks along in every direction of your growth path. Starting with a project as a recruiter at TriFinance assured me that I could learn first hand." A training program was devised and Indy received daily training and coaching so that she would feel comfortable taking her first steps in recruitment. As a Young Graduate, this is an ideal way to learn a lot in a short period of time and prepare yourself for a first project at a client. "I felt right at home and soon realized that I was welcomed in a very dynamic team and splendid learning environment. Lucky me!"
"A lot of people ask me if you ever have any real colleagues when you work in consultancy. I can firmly answer this question in a positive way - you get to be part of a unique community, in which the lines between colleague and friendship quickly fade."
Indy Bellavia
Making a difference
After a thorough internal on-the-job training in recruitment, Indy definitely knew the drill and was ready to take on a first challenge at a TriHD customer. She started as a recruiter at a global leader in recycling and distribution & production of plastics, chemicals and construction materials.
During this project, Indy learned that when everyone goes left, you have to go right. Out with the red bow tie, in with something that sticks. A key message when it comes to recruiting. "The job market is on fire. Candidates are swamped with messages on various social media channels and interesting vacancies. Trigger them by writing an original InMail or spark their interest by having a pleasant phone call. The ultimate goal? Offering them the perfect job and having what it takes to win them over."
Indy soon got the hang of it as she received several positive messages from candidates. Changing the game in the way they approached candidates, made sure that they attracted the right profiles. Together with the HR team, Indy soon found the next Senior Accountant and a Supply Chain Controller.
But…recruiting is just the start of the process. "I completed the puzzle by working on some missing pieces in the employee experience as well." Indy understood that making small improvements can make a significant difference in a company's onboarding process. Think about a fun welcoming package or a good follow-up of new employees during their first months on the job.
"Thanks to the confidence of my team, I was given the liberty to follow my own path within recruitment."
Indy Bellavia
Take a walk on the wild side
Indy's experience as a recruiter took a turn when she got offered the chance to take the leap as HR Office Coordinator within the same company. "In a short period of time, I learnt a huge amount and suddenly noticed how different 'soft' and 'hard HR' really are. I had to switch from gut feeling to rules and legislation you can't put your own spin on."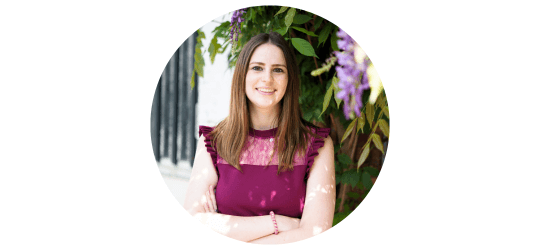 Indy put on her bold shoes, stepped far outside her comfort zone and started this new adventure as HR Office Coordinator. "I solved a lot of challenges by immersing myself in new material, creating manuals and bundling all of my questions that I couldn't immediately find an answer to." It sure was a bumpy road, but one that ensured a bag full of (new) knowledge, supported by a great HR team in a familiar environment. Eventually, Indy ended up being the go to person for all time registration related questions. What an enormous growth!
"I also got great support from TriHD. Whenever I got stuck on a subject, I had the possibility to rely upon my career advisor and the TriHD community to help me."
Knowledge sharing and goal setting
It was a rollercoaster of 1 full year around the sun in a team that radiated a great amount of warmth, trust and knowledge. "Looking back, I am very grateful for having gotten the chance to learn from experienced colleagues, while taking the next steps in my career as HD consultant."
So, what's next? "I do not have a 5-year plan, but I am convinced that I want to continue exploring all kinds of HR topics. For now, hard HR definitely triggers me. Knowing TriHD always takes into account the direction you want to go, I am confident that my next project will be a success!"
Are you ready to take the plunge yourself and write your own growth story? Join our community as an HD consultant!
Go and find your dream job!